The University Woman's Club Annual Meeting hosts the Sir Walter Cabinet | Chapel Hill Event Photography
This past Monday the sun shone brightly and sky was the clearest blue (some might even say Carolina blue)! It was the perfect weather to host 26 members of the Sir Walter Cabinet who drove from all over the state to join the University Women's Club for their Annual Meeting at the Carolina Inn.
The Annual Meeting is a chance for the members of the University Women's Club to gather together, but it would be hard to say which one part of the luncheon was a favorite.  It could have been the gathering of dear friends and new acquaintances,
the meticulously planned event from our hosts Nancy Nye and Cecily Nesbit,
the honor of being in the presence of the members of the Sir Walter Cabinet,
not to mention the welcome from the Women's Club President, Barbara Day.
Soprano Susannah Rhodes Stewart is a Kenan scholar and hearing her sing brought the crowd to tears.
Mary Morrow's heartfelt tribute to Ida Friday was a reminder to live life to the fullest and to cherish each day.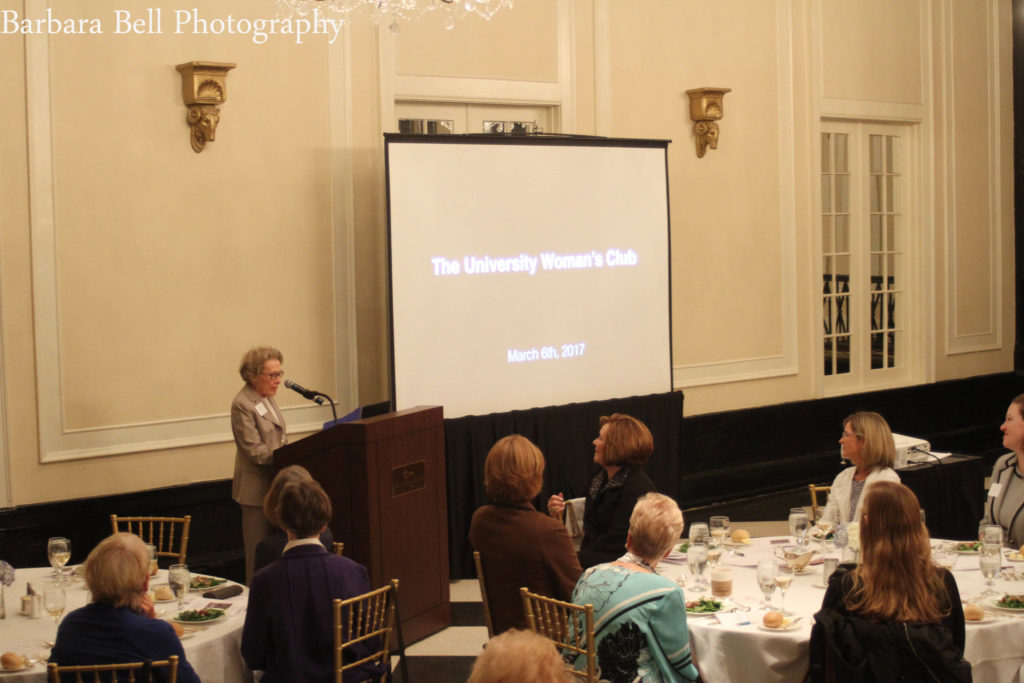 The dynamic speech from Coach Karen Shelton of the UNC Women's Field Hockey team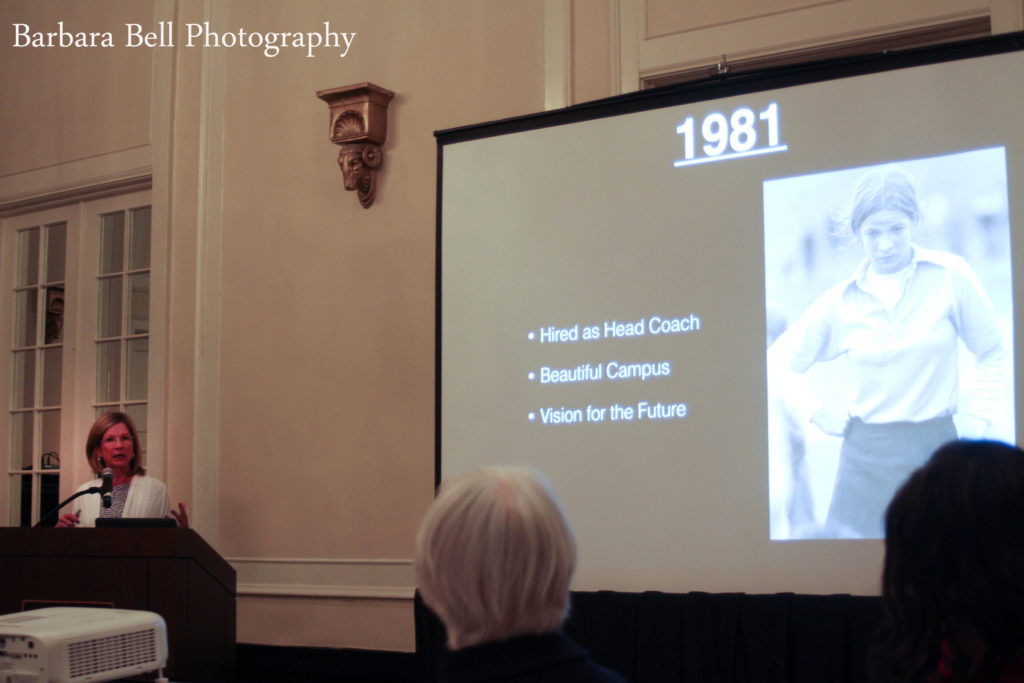 (and her Carolina blue nails in light of our victory against an unnamed, but well known rival)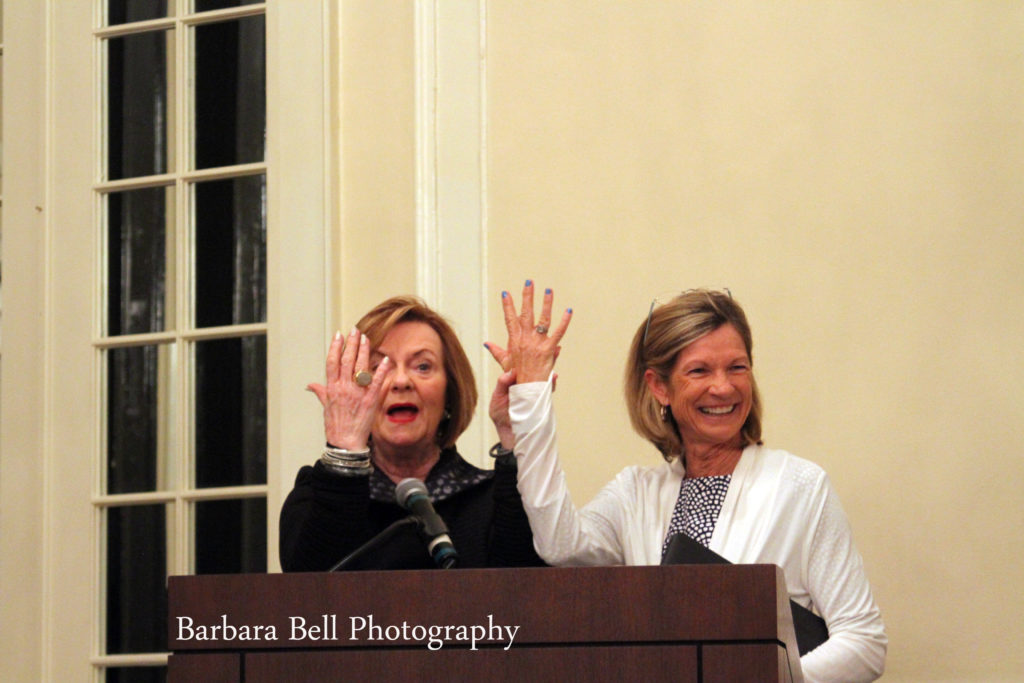 as well as her rousing Heels cheer at the end, brought us altogether as one.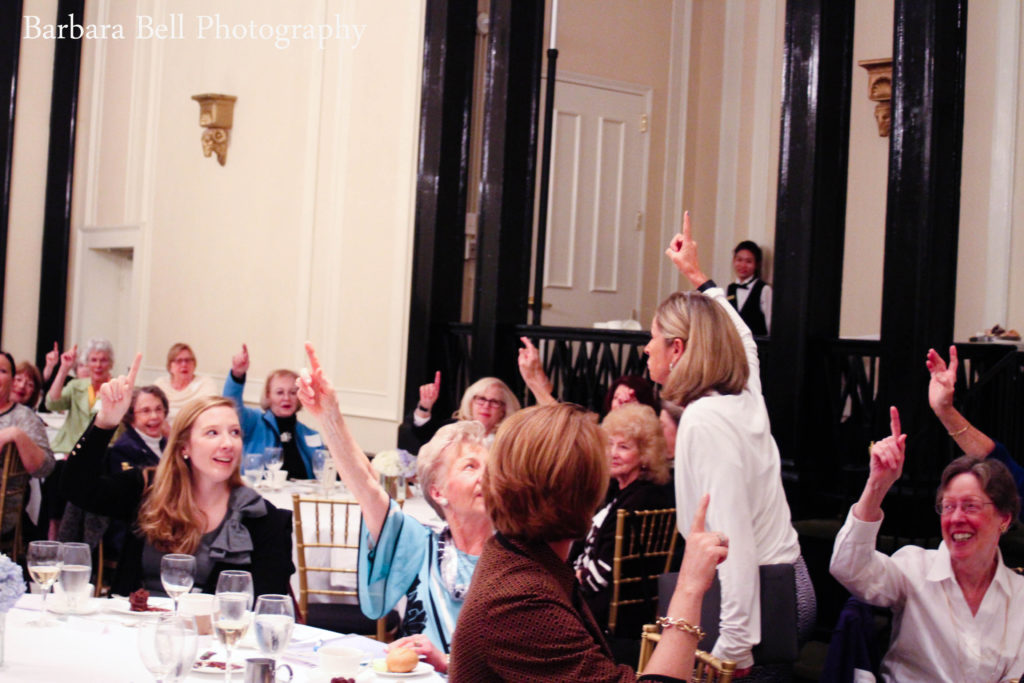 The contender for a favorite could also be the food from Chef Brandon Sharp and Pastry Chef Sara Beth Thomas.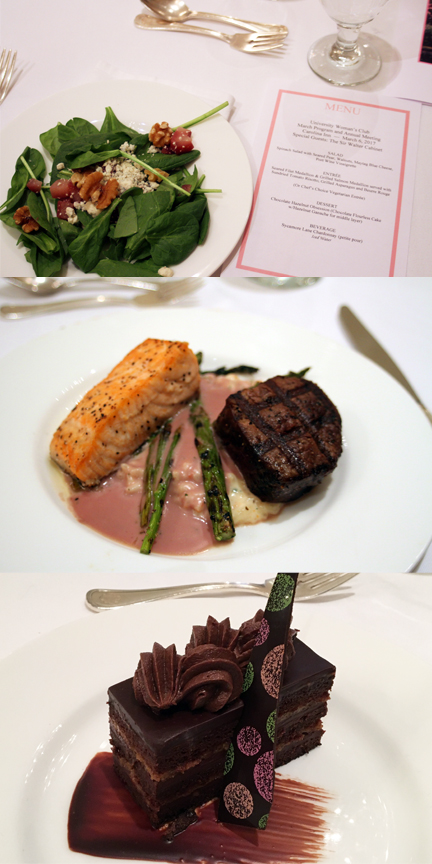 It really would be hard to choose just one reason as to why this meeting, this program, this luncheon was a fan favorite, but I am going to guess there isn't just one reason.  It is every woman who shows up to participate in the club, who greets newcomers and old friends alike, who sits next to a person they may not know, but when she rises from the table, she realizes she has made a new friend.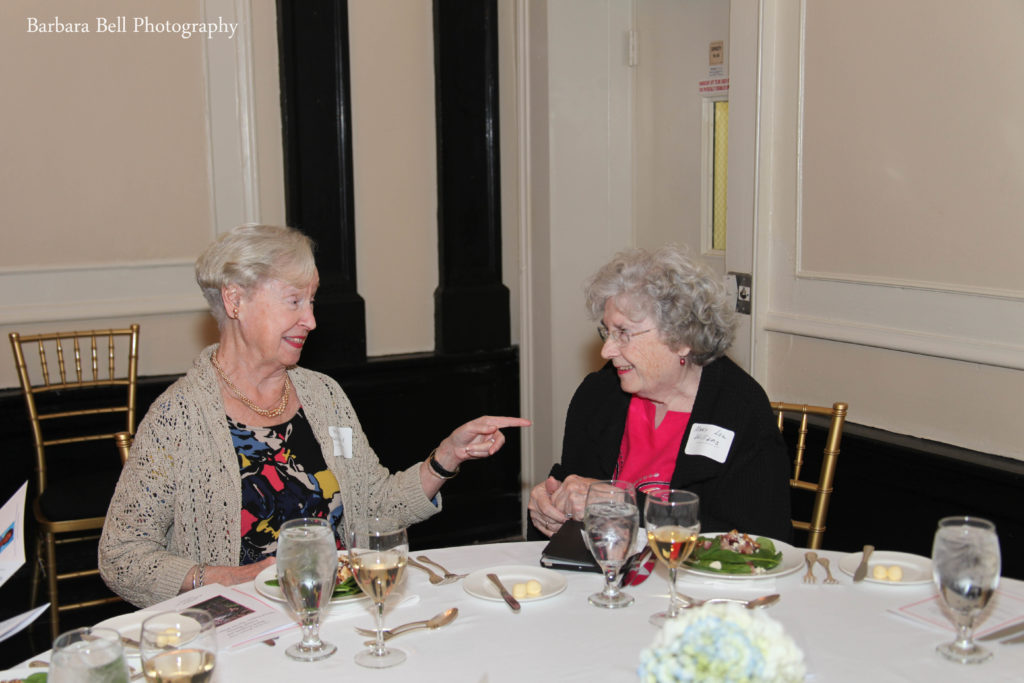 Women's clubs were founded over 100 years ago with the intention to gather women together into book clubs and study groups.  They frequently supported social causes, such as the building of schools, public libraries and hospitals.  Did you know that women's clubs founded 75-80 percent of the libraries in communities across the nation?
This women's club closed their Annual Meeting by announcing the newly created University Women's Club Ida Friday Memorial Scholarship.  Ida Friday believed in lifelong learning, and this scholarship will help to support a female freshman from Orange County to attend UNC.
It's hard to pick one favorite when surrounded by dynamic people who are setting the world on fire, which reminds me of one of my favorite quotes by Maya Angelou:
"Pursue the things you love doing,
and do them so well
that people can't take their eyes off you."