Elmo's Pet Portrait Session in San Carlos, CA
If you've been reading the Barbara Bell Photography blog for a while now, you may remember it way back when we were on the Blogger platform…and you may remember reading about a sweet rescue dog by the name of Lulu over there.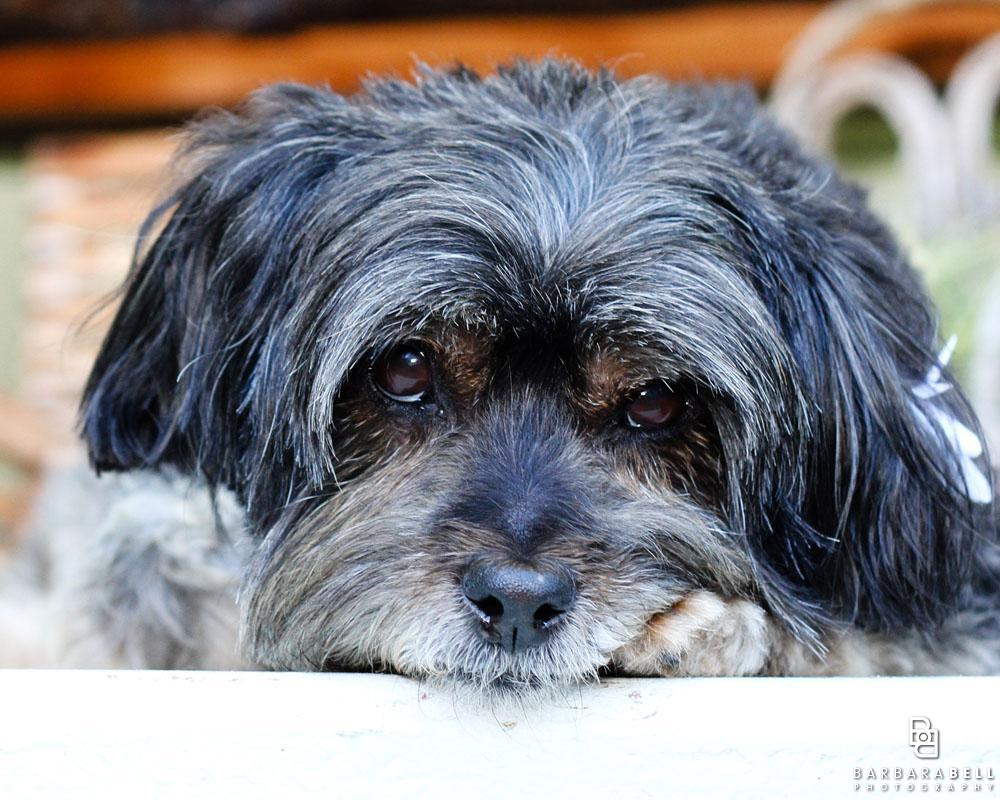 It was sad news when we heard from our neighbors in San Carlos that Lulu had passed away.  Because she had been a rescue dog, there was no way of telling her actual age, and it turns out she was older than originally suspected.  Lulu was sweet and fabulous neighborhood dog, and a great reminder that best friends come in all breeds.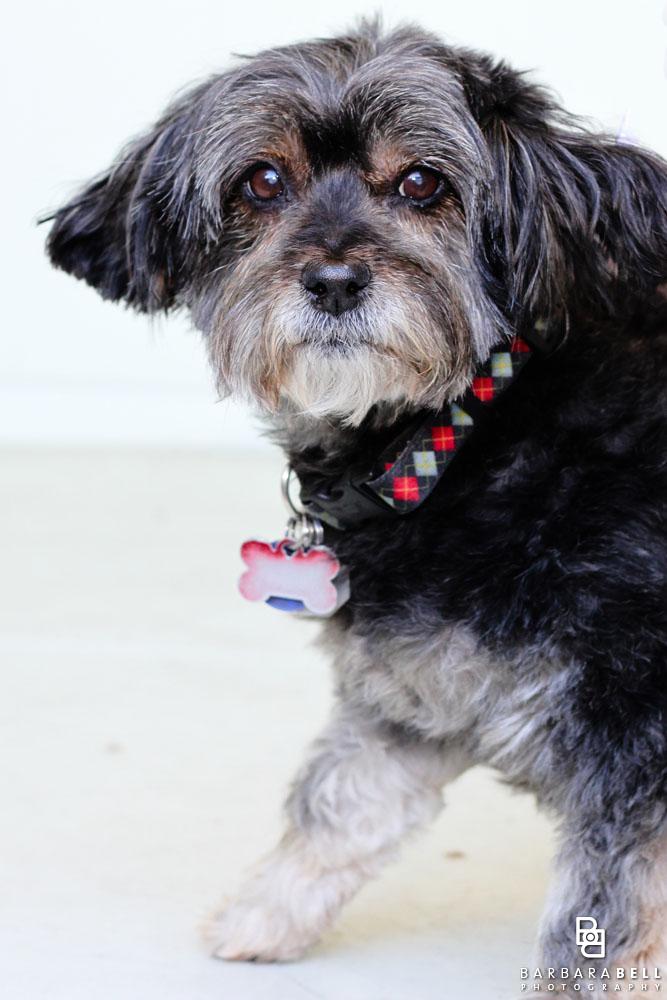 Needless to say, she was missed by her owners, and when the opportunity to take in another dog came up, they jumped at the chance.  Please meet Elmo.
Apparently, Elmo is quite the guard dog and barks at everyone who approaches the door.  He let me off easy, though, and sniffed around my sneakers and pant legs…I think he could smell Whitby on me.  Whatever it was, he was a champ and settled in to being photographed without any fuss.
In this month where Barbara Bell Photography is celebrating Pets and their Peeps, I am happy to share this guy with his own people.  As you can see he is a proud supporter of the USMC.
And loves his momma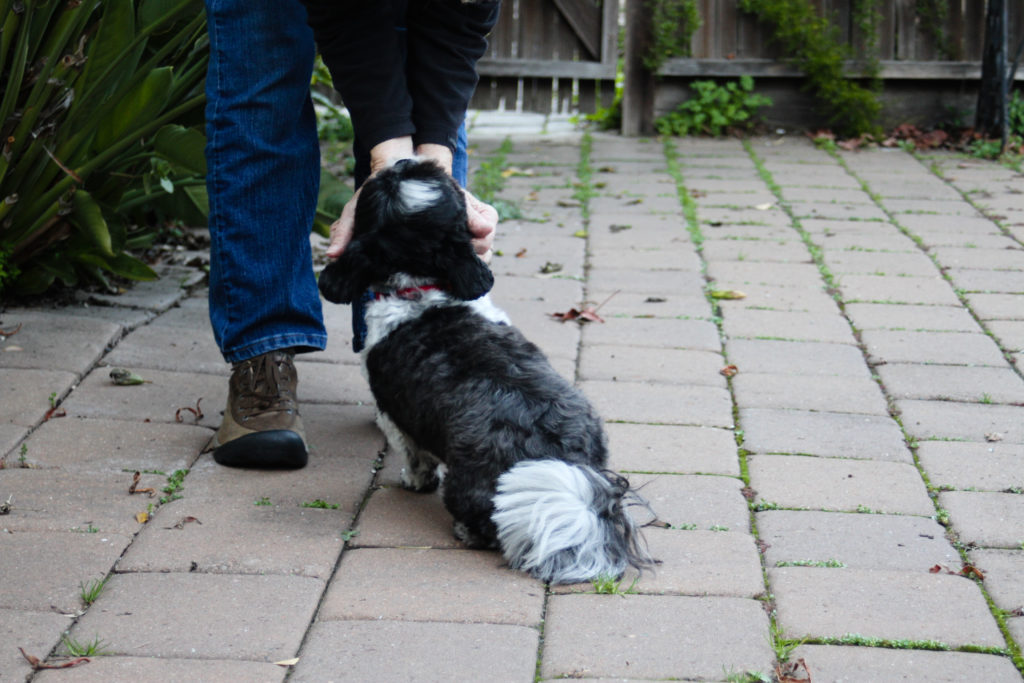 But he might love this squeezie ball the most.  As Carl pointed out to be all dogs have a "slobber ball." You know, a favorite ball that each dog slobbers all over?  Well, this happens to be Elmo's.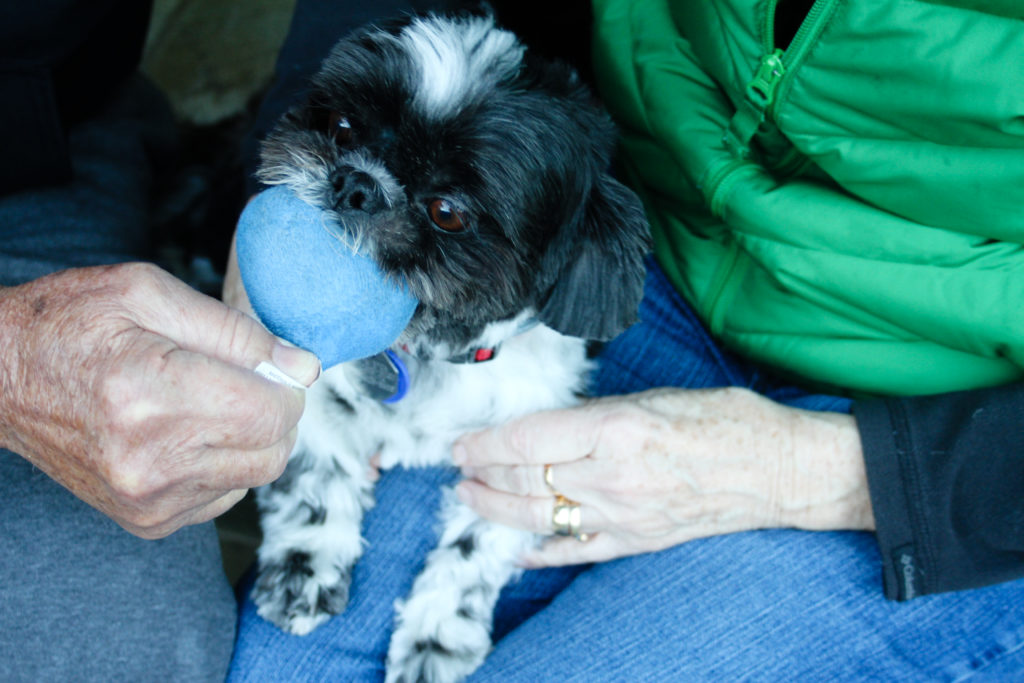 Seeing Elmo embraced by his parents, I know that while Lulu is missed she was loved  in the time she spent with this family – just as Elmo is loved today.  As Arthur Conan Doyle said in The Case Book of Sherlock Holmes, "A dog reflects the family life." And John Grogan, author of Marley and Me: Life and Love with the World's Worst Dog, said:
"It is amazing how much love and laughter they bring into our lives
and even how much closer we become with each other because of them."
Our pets really are a part of our family.  They make us better people.  And as I mentioned in this previous blog post, when parents ask me if it is okay to include their pets in their family portrait, my answer is always "of course!" because I want to capture all members of the family in this portrait session…the furry ones included.
Contact me today if you are interested in a family portrait session that includes your pet.