A snow day, a morning walk, and a black lab | Chapel Hill, North Carolina
With the start of this new year, I have loved reading and seeing how people are kicking off the year.  Some of you are goal-driven and some of you have shed the idea of resolutions altogether.  Either way, hurrah!  I am convinced that knowing what you need and embracing it is what "fills your well."
Of course, we make plans and then life makes other plans.  Take this past week for example…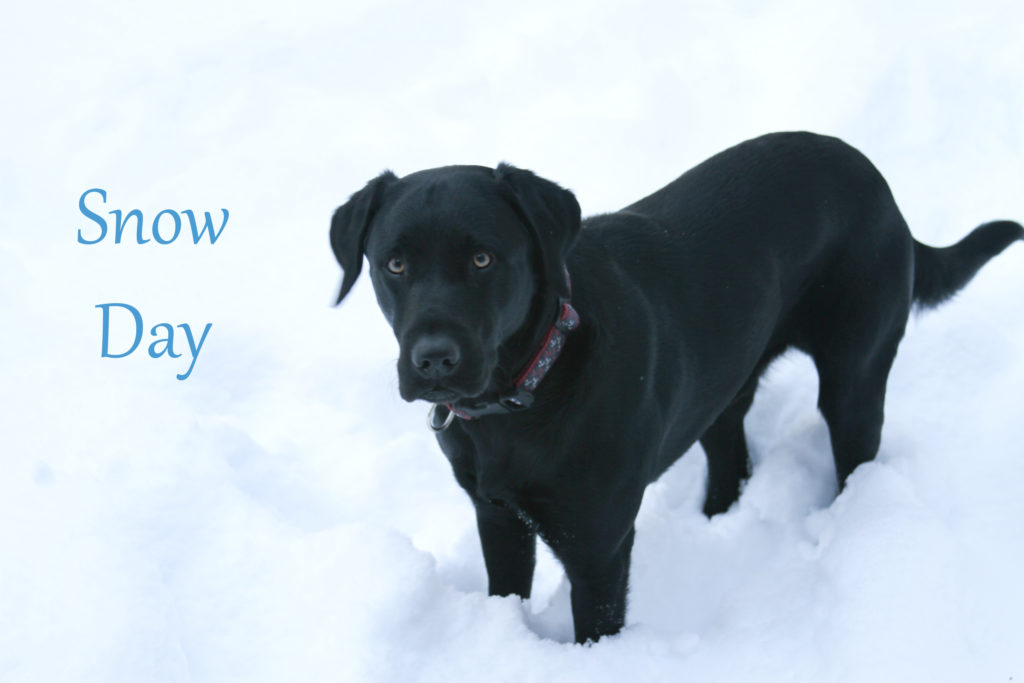 Chapel Hill, North Carolina was advised with snow warnings for this past Wednesday, but the 5 inches they were predicting turned out to be 12 inches!  Holy. Moly.  While I grew up north of Boston and spent many winters in New Hampshire, I know that the days when the snow is coming down all day long and it's kind of wet and slushy means it will stick and build throughout the day.  Which really means, I should stay inside and huddle and bake while all that is going on. Fast forward 24 hours from the start of the Snow-Pocalypse of Chapel Hill 2018 and … the … snow … has … stopped.
See that tree?  Man, icy snow has got a weight to it!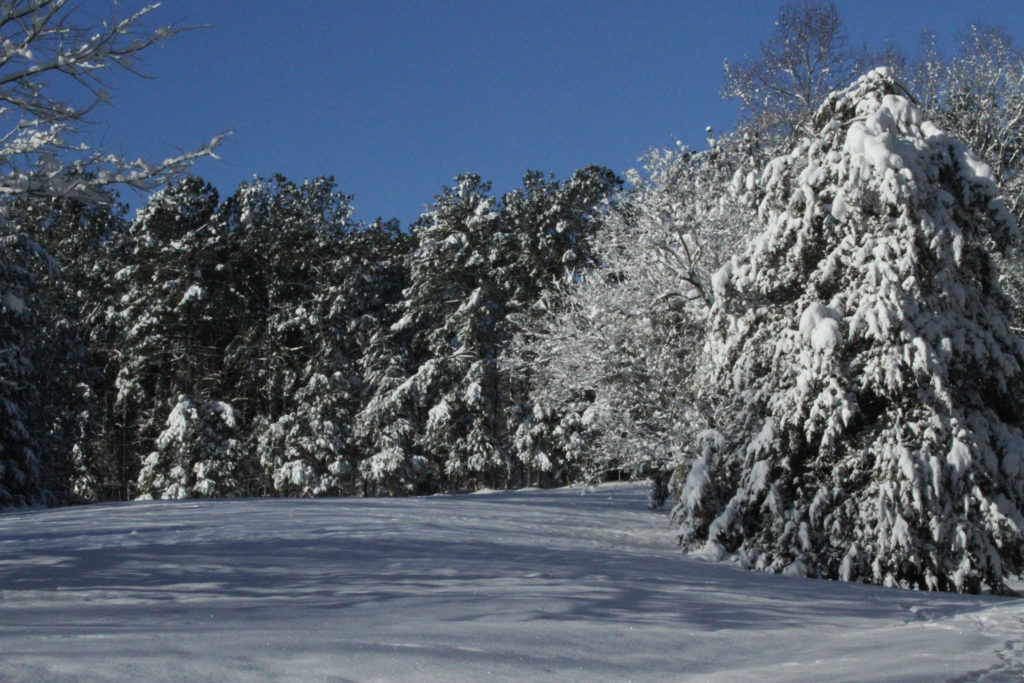 But you really can't beat a morning walk with your dog when the sky is such a vivid shade of…yes!…Carolina Blue!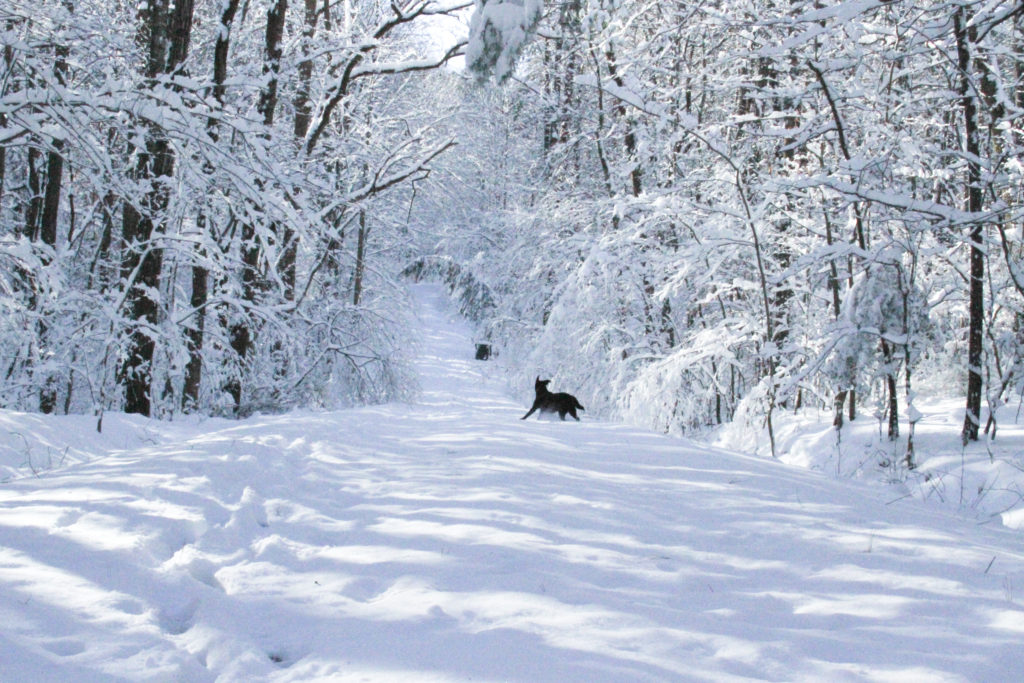 Whitby, my 2 year old black lab, loves – loves – loves the snow.  The 25% of him that is spaniel was evident as he leapt and bounded through the snow drifts, up on the banks and down to the frozen creeks.
I loved that he turned up with a snow muzzle…it's the human equivalent of a milk mustache.
Now that it's Saturday, the temps are warm enough to start melting the snow, de-icing the roads, and the beauty of this morning walk will be remembered only by the photographs I captured.  This may be the year I start a family photo album to show what we captured and experienced in this year. (Whitby's snow muzzle is fast becoming a family favorite.)