Life Lately: The Prisma app added to my summer fun | Chapel Hill, NC
Can you believe the close of August is coming?  This last weekend of summer is here already…and then it's Labor Day and a three-day holiday weekend.  And then…FALL!!!  Fall is my favorite season, but before I get ahead of myself, let's lament over the end of August for a bit longer, shall we?
Summer for me was about road trips to visit family, photographing in the early morning light, and taking long walks with Whitby, our lab.  It also means summer clean up for me.
In the midst of all this cleaning up and clearing out, I discovered a new – and now favorite! – app, Prisma.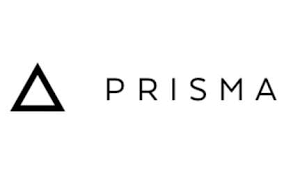 It's perfect when a gal needs some playtime or a fun distraction.
Michael Zhang described Prisma perfectly on PetaPixel (say that three times fast!):
"Prisma is a new camera app that transforms your photos to look like paintings by famous artists. It goes beyond the film simulation filters that are widely available these days to offer a surprisingly realistic painting filter."
Yes, Prisma transforms your photos into works of art using the styles of famous artists, and it also uses renowned ornaments and patterns.  Fancy making your pic in the style of a Van Gogh, a Picasso, or a Mondrian?  Using a unique combination of neural networks and artificial intelligence, the photo you captured is broken down and reconstructed into a new work of art.
Let's take this photo of Whitby curled up at my feet.
And then I couldn't resist clicking on all the different icons representing the different art styles.
Can you tell which art icon is represented in each of the parts of this collage?
Before I transformed Whitby into an artwork, I experimented (read: played with the app) by capturing my coffee cup in the morning,
Whitby's bear on the front porch on a summer day,
And photos that I was editing one day.
For a bit of fun, download it today from the iTunes store…go on!  Just because summer is ending doesn't mean we can't reminisce about our beach days…while also turning them into works of art.
Follow me on Instagram to see more of my everyday life turned into works of art.