Labor Day Weekend & the Feast of the Three Saints | Lawrence, Massachusetts
Hello and Happy Tuesday!  While Labor Day may have started out as a day to give workers a break from their jobs, it has evolved into a glorious goodbye to summer/start the school year/kick off to fall.
Growing up, my family celebrated this holiday by going to the Feast of the Three Saints in Lawrence, MA.  This past weekend was host to the 93rd feast! The story of the saints is rooted in my Sicilian upbringing.  My mother is from a small town in eastern Sicily where the saints were believed to have stopped in the year 252 and were buried in a nearby town the following year.
Although we go to celebrate heritage, faith, and good food…I walk away with so much more.  I see the people I don't get to see often enough + their children (who all seem to be overtaking me in the height department).  I chat face to face with my favorite people, even when we are already trading likes and comments online.  I get the chance to 'hug it out' with old friends, even though it's been years since I last saw them.  I get to attempt to take a selfie with my sweet husband and my mom, until I fall into a fit laughter, and some sweet girl comes along to lend a hand so we can get all three of us + the bandstand in the background.  These are just a few of my favorites!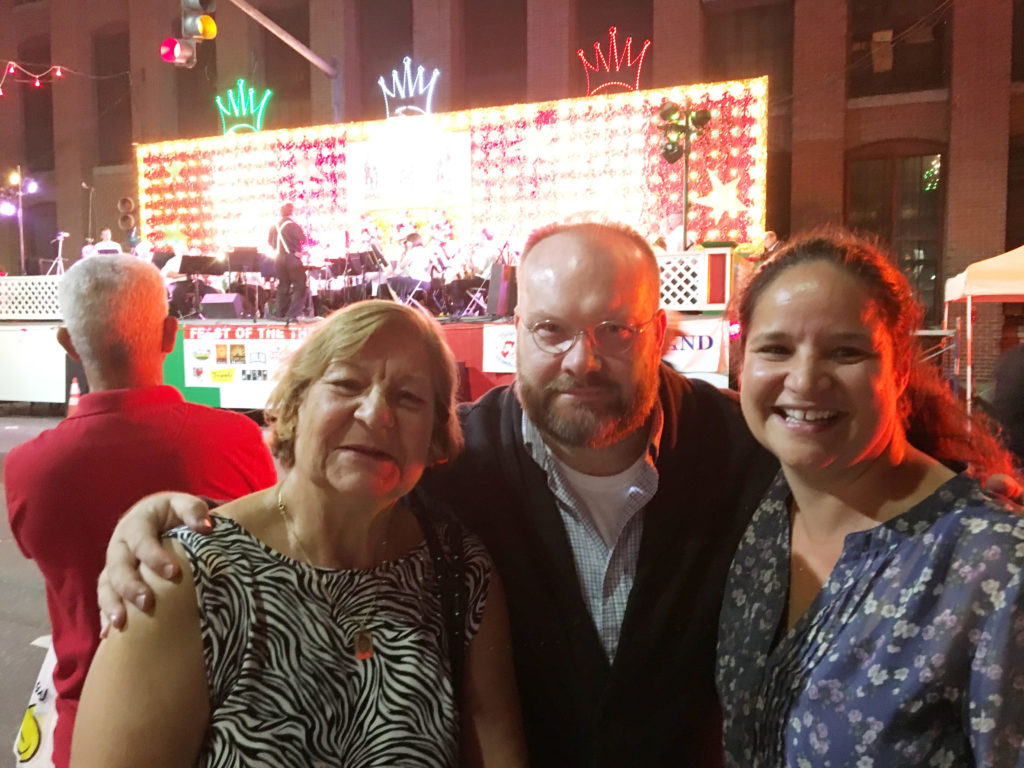 But this feast also makes me nostalgic.  It is the sound of the canons of confetti exploding, sending colorful paper everywhere.
It is seeing the older kids jump up and down trying to catch the streamers.  It is watching the younger children scoop the fallen confetti off the sidewalk, only to raise it above their heads, throwing it up in the air, and laughing as it falls down around them one more time.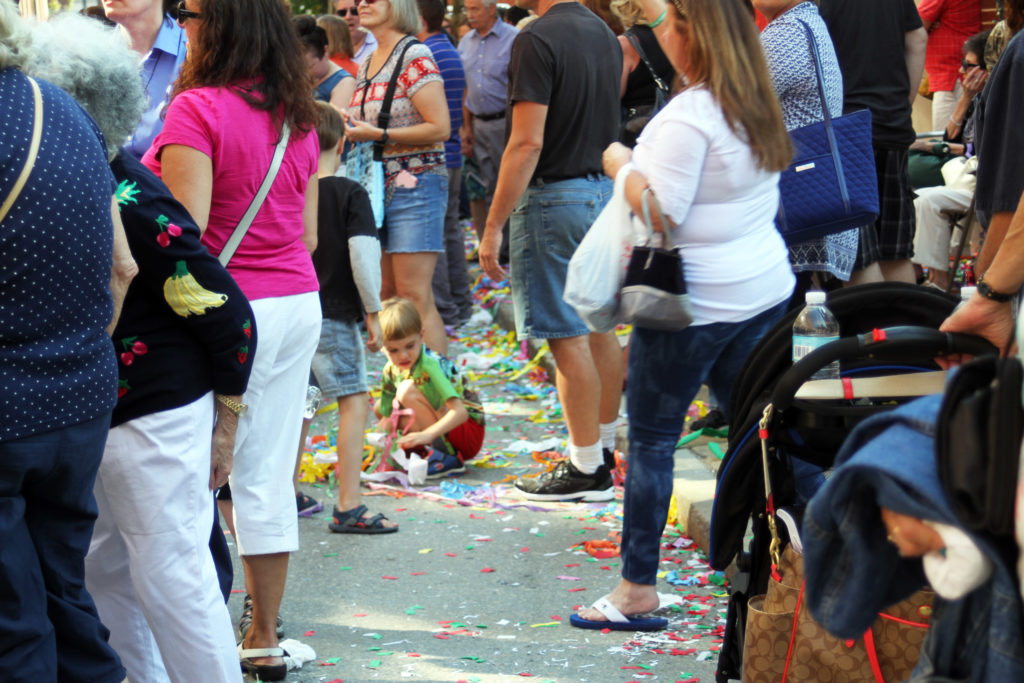 Here's Whitby Bell with all this excitement…
It is the smell of Italian sausages on the nearby grill and the sizzle of green peppers and chopped onions.  It's also the hand-stretched dough being placed into a hot frying pan, flipped on its side, and out again just as quickly before it's covered with sprinkles of sugar.  Fried dough tastes the best in one of three places: the beach, this Feast, and at my mother's house on a hot summer night.
What does your family do to celebrate the Labor Day weekend or your family's heritage?