First Communions and Community in these uncertain times | Event Photography
This week I would normally be surrounded by children making their First Communion.  I look forward to photographing this event each year because the Communicants are filled with so much enthusiasm.  It's exciting for them, as well as for their friends and family.  It's also a sweet and endearing time to capture everyone looking their best.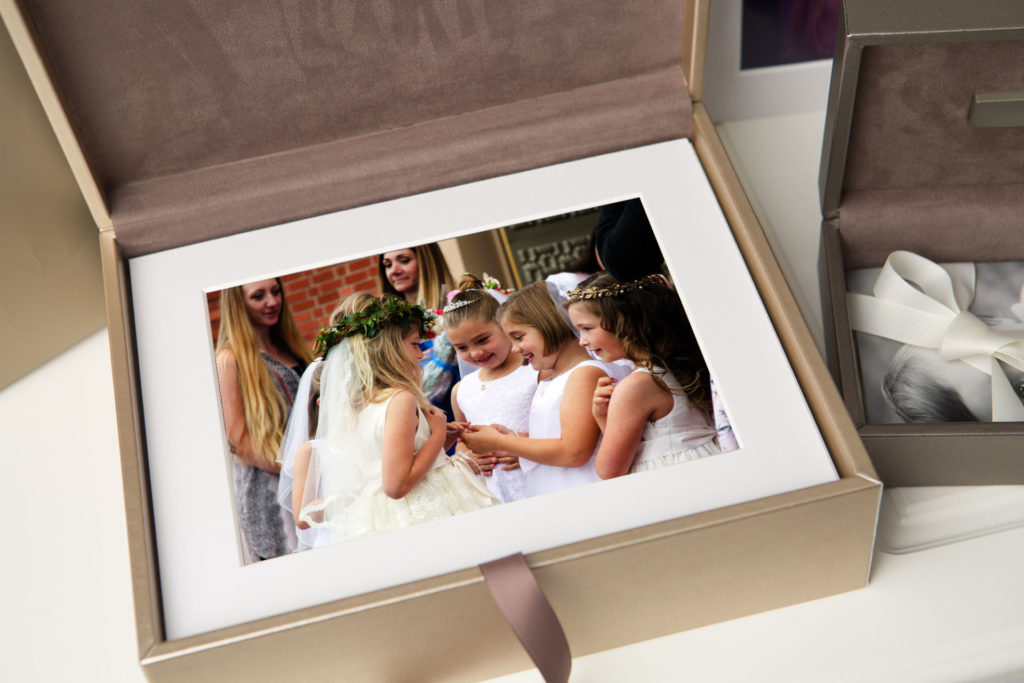 In the 16 years that I have been photographing First Communion ceremonies, I know how much this day means to everyone involved.  When I look back at the images we have been able to create together, I am so impressed to see how these children have matured and built their own lives.
When I photograph a milestone event like this, I want to do two things:
Create photographs from these moments
Allow these images to live on for years to come so that families can look back and remember this important day
I remind myself every time I capture an image that the photographs we create today are for the years that follow us and the generations to come.
The photos I have from my First Communion day make me smile.
They show a little girl on the slate steps of St. Patrick Church in Lawrence, MA.  The church looms large in the background. When I look at that photo, I remember being a student at St. Pat's, and my family celebrating ordinary, special, and holy days of obligation. I recall making my Confirmation there, as well as hosting masses and memorials for people we have loved and lost over the years.  I think about how making the sacrament of the First Eucharist opens you up to have a relationship with the idea of faith and grace.  It's a sacrament of initiation in the Catholic Church, and it allows all of us to learn what it is like to be surrounded by a congregation of people who want to help and support one another.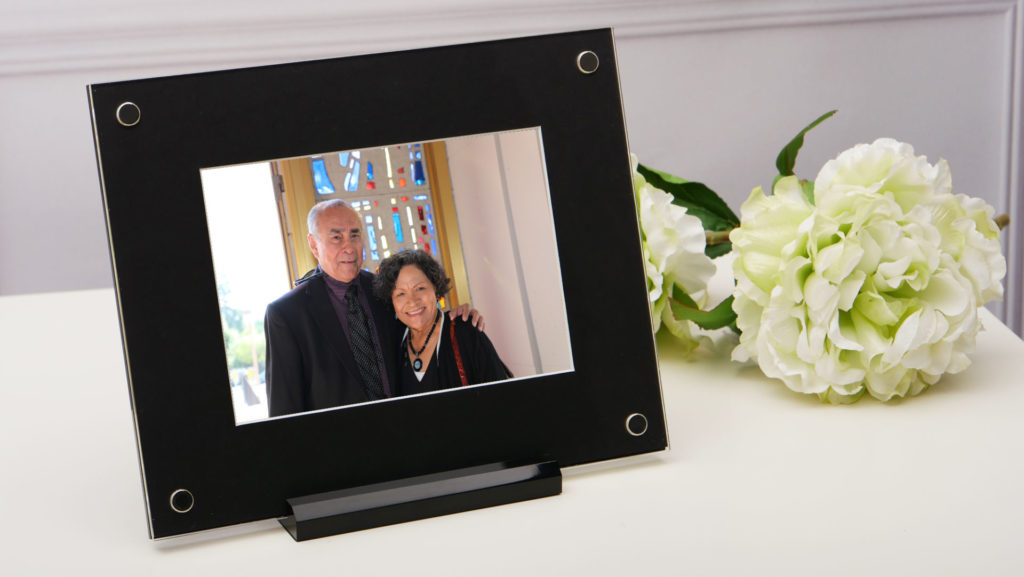 I create these images because I believe the details of our lives matter, and I want all of us to carry photographs of our personal histories into our everyday lives.  Maybe it's the framed photo that sits on your desk or the keepsake ornament you hang on your tree during the holidays.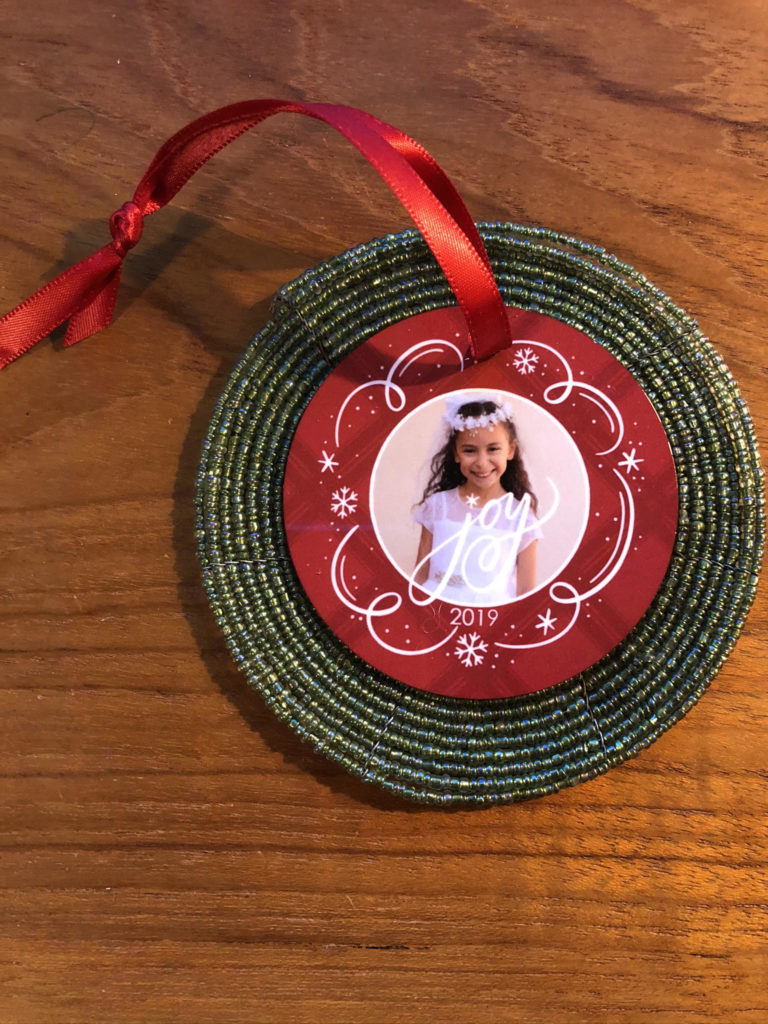 Every day, it's the photographs that decorate our homes and our lives to remind us who we are and where we belong.
I know that families travel near and far to witness this beautiful day and these smiles. Each family gathers around to support the child who is receiving the Eucharist for the first time.  The expressions of delight and the sounds of the children's laughter make me smile.  We build a sense of community together in the name of faith.  Creating beautiful images of your First Communion day is a small way that I can give back to our Catholic parish.
While everyone has a different experience with religion and even spirituality, I believe this day – and this community – matters.  I believe it wholeheartedly, and especially during this time of shelter in place.  I know everyone is waiting for life to resume outside the time of this virus, and it will. While we are not able to honor the plans we made before the virus, the time is coming when we can congregate and celebrate together again.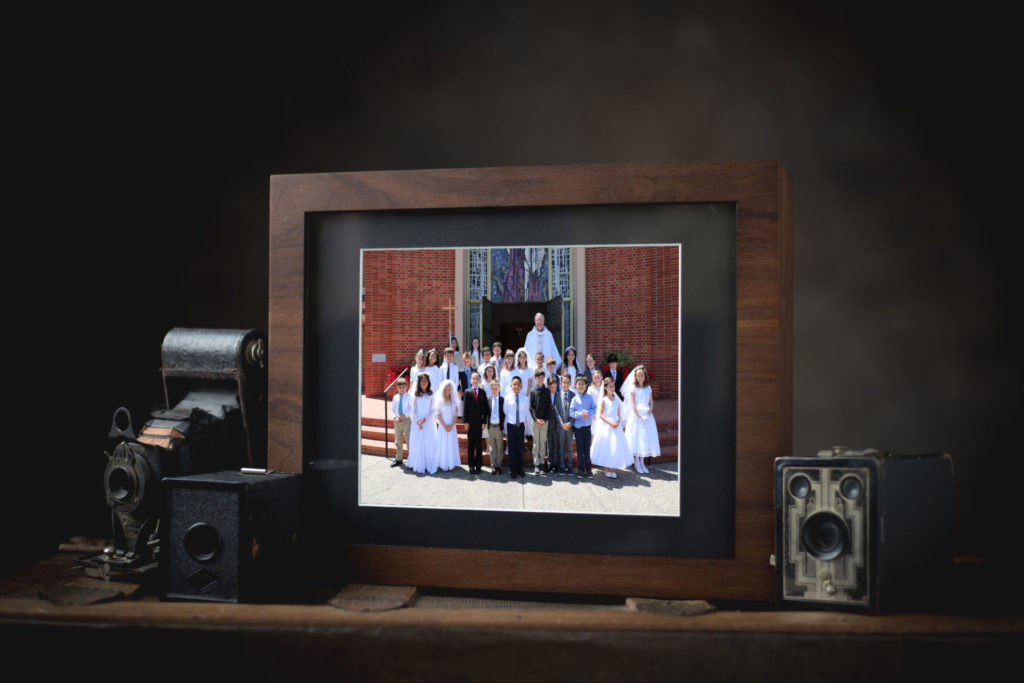 Contact me today to book your portraits for your First Eucharist.