What Pinterest, fire-roasted salsa, and painted walls have in common at our house at this time of year | Barbara Bell Photography
Has anyone else found themselves on Pinterest and then one thing leads to another and then hours have gone by?  Oh, you too?  So glad I am not alone.  One of my favorite boards to curate is in Decorating with Photos.  I am always looking for new ideas and fresh looks.
While many people embrace spring cleaning, I am more of a fall clear-up-and-clean-out kind of gal.  For me this is the perfect time to go through my closet.  Summer clothes that don't fit, are worn out, or well-loved…they go.  (And I don't mean to winter storage, either.)  If it's in good condition, for example, we'll donate things.  I have become a believer that someone will find this skirt/top/dress that I have fallen out of love with and breathe new life into it.
Fall is also the time of year when I look at our home with new eyes.  We break down our garden and prep for the cooler/colder months. I look for more creative ways to use the harvest of our tomatoes,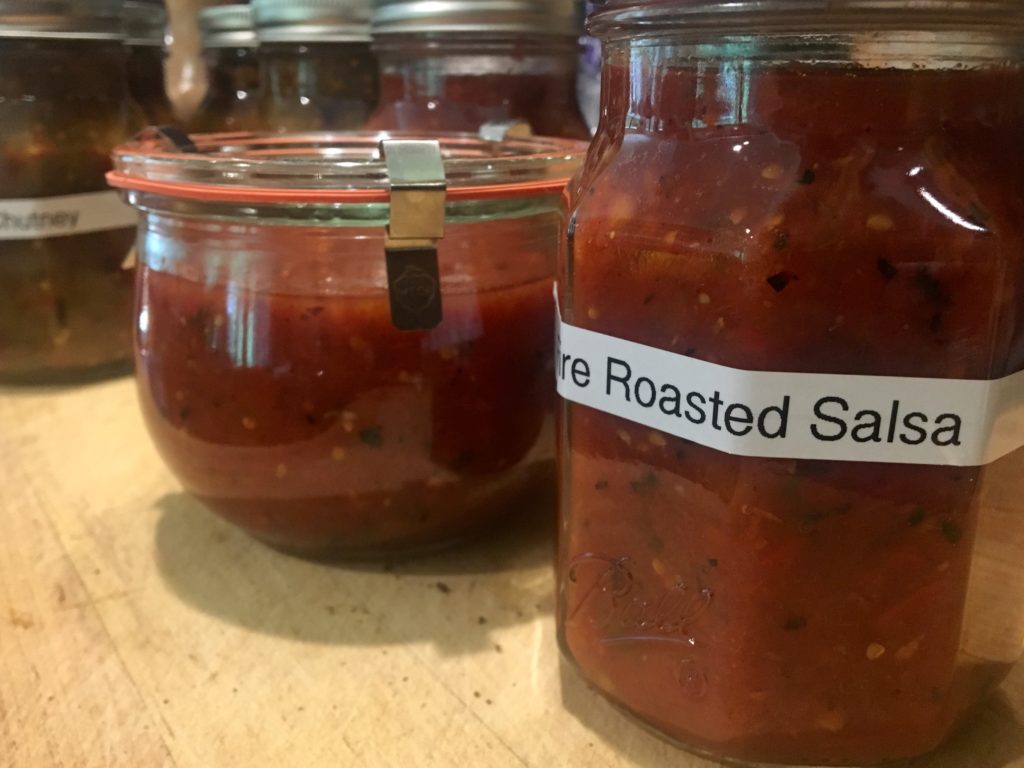 as well as what to bake in the coming months.  So, you see, it's easy to go down a rabbit hole with Pinterest – so many things to research!  The other thing we do in this end of summer/pre-fall days is refresh the walls (hence, my overflowing board of Decorating with Photos – so many ideas!).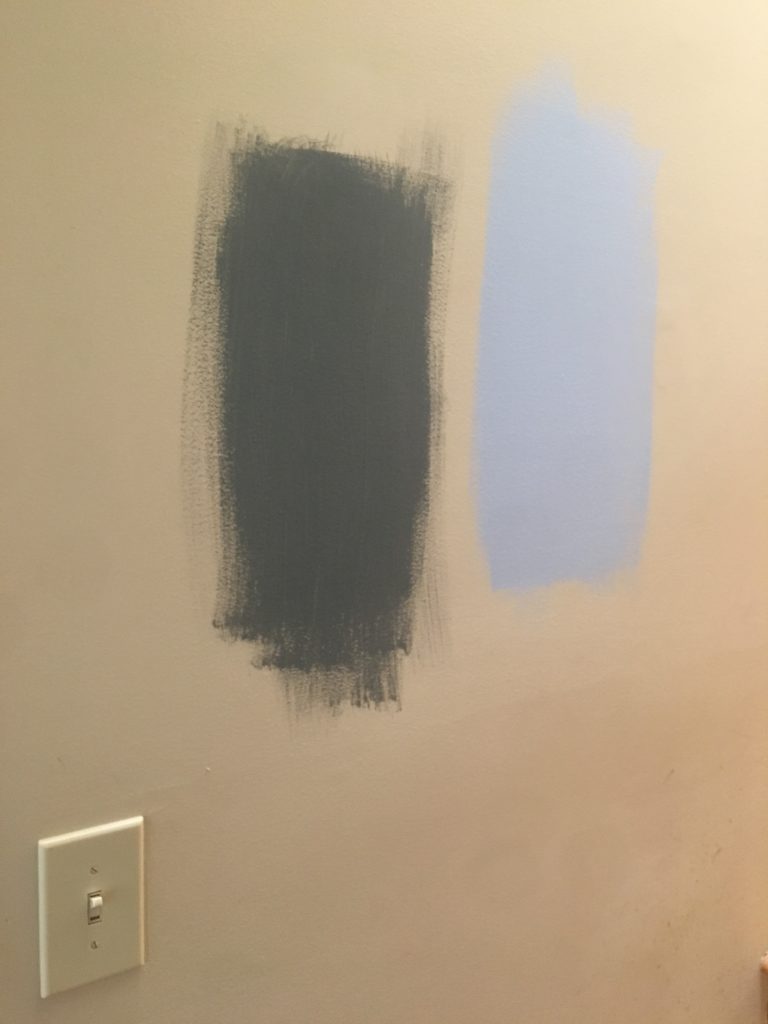 Years ago, when my sweet pea and I were committed to the idea of a red dining room at our place in San Carlos, we went through swatches and colors, we searched and researched, and we found the perfect shade for the walls.  The minute that paint brush swept across the walls changing them from the taupe that was in the house when we bought it to a crimson red, we stopped. We backed away from the wall, looked at each other, and I am not sure who spoke first, however, we knew the color and the finished product we saw in our minds did not suit that space.  While the windows in the room let in lots of light, the ceilings were low, and the room itself shrank upon getting such a dark shade of red painted on the walls.  Alas, it was not meant to be.
Here's what I learned about attempting to paint our dining room red…
Have a vision and use it like a guiding light.
Accept that it is okay when your first idea doesn't work…failure is not fatal.
Go back to your first vision, which for us was about updating the walls of our dining room with a fresh coat of paint.
Try again.
The second color we tried was a light blue, and it was a total win.  It worked beautifully to open up that dining room.  It looked good with the dark furniture we had, as well as the large gold-framed mirror we had hanging on the wall.
Because we had bought a gallon of the red paint to start, and my sweet pea really wanted an accent wall in our living room/front room, guess how that gallon was used?  Yep, it worked!  (The other thing I learned…it is totally okay to buy a sample pot of paint to try out.)
Which is where we are today – trying out a couple of colors on these latest walls.
While the light blue remains a fan favorite of ours, we're thinking of making things modern with some charcoal walls.  That inspiration really came from my love of black frames and wide white mats that I envision on these walls. (This Victorian-style hand below is where our outgoing mail hangs out.  Sometimes seeds to be planted ends up there, too.)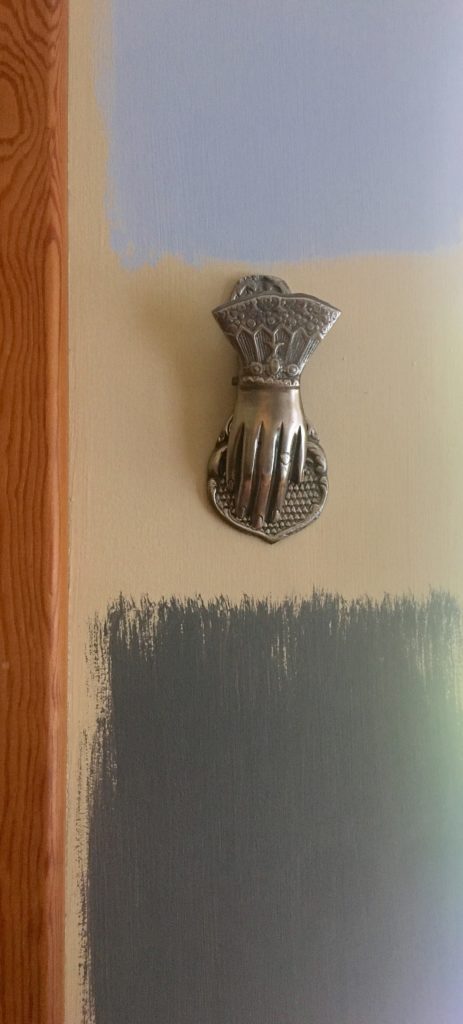 Wish us luck, and we'll see what the final product turns out to be!  In the meantime, you'll find me on Pinterest, looking for more ways to decorate with photos.